Linspire Five-O CNR Screenshots
These screenshots were taken from the Click and Run, CNR, software manager of Linspire Five-O, click here to return to the review.
Announcements And News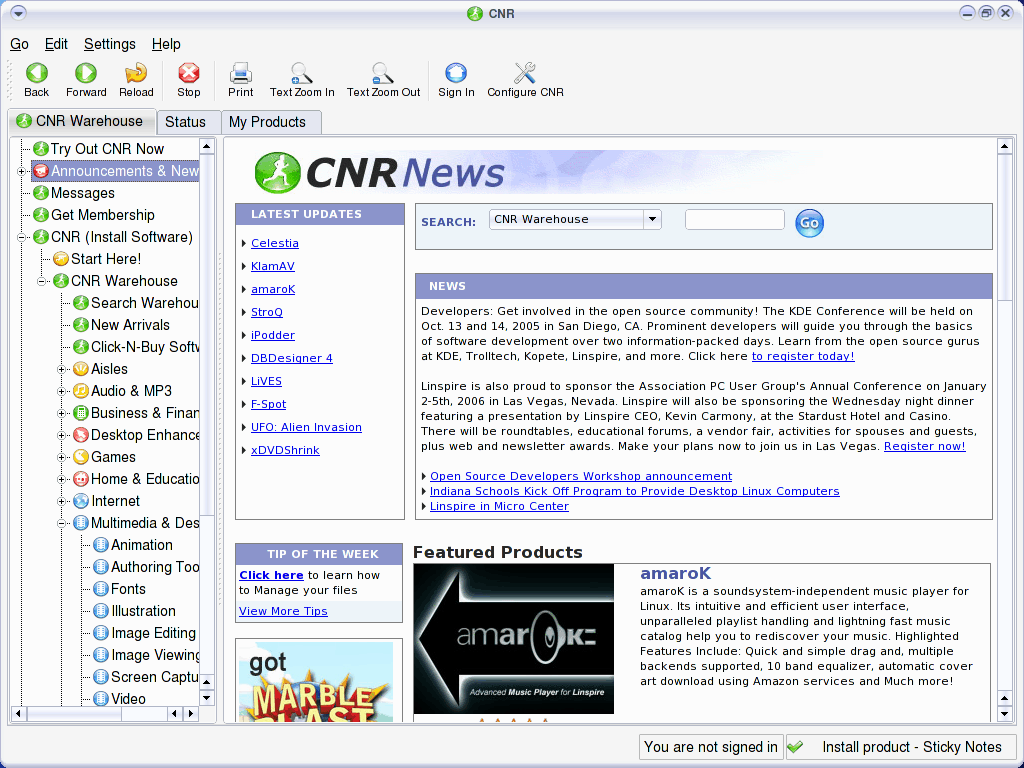 The CNR news page is constantly updated with new cool packages and suggestions. Also note that the Sticky Notes application is finished installing.
Other screenshots
Check out more Linspire Five-O screenshots on the following pages: