Linspire Application Screenshots
These screenshots were taken from the Linspire specific applications LPhoto, LSongs and NVU, all part of Linspire Five-O, click here to return to the review.
LPhoto: Selection Rectangle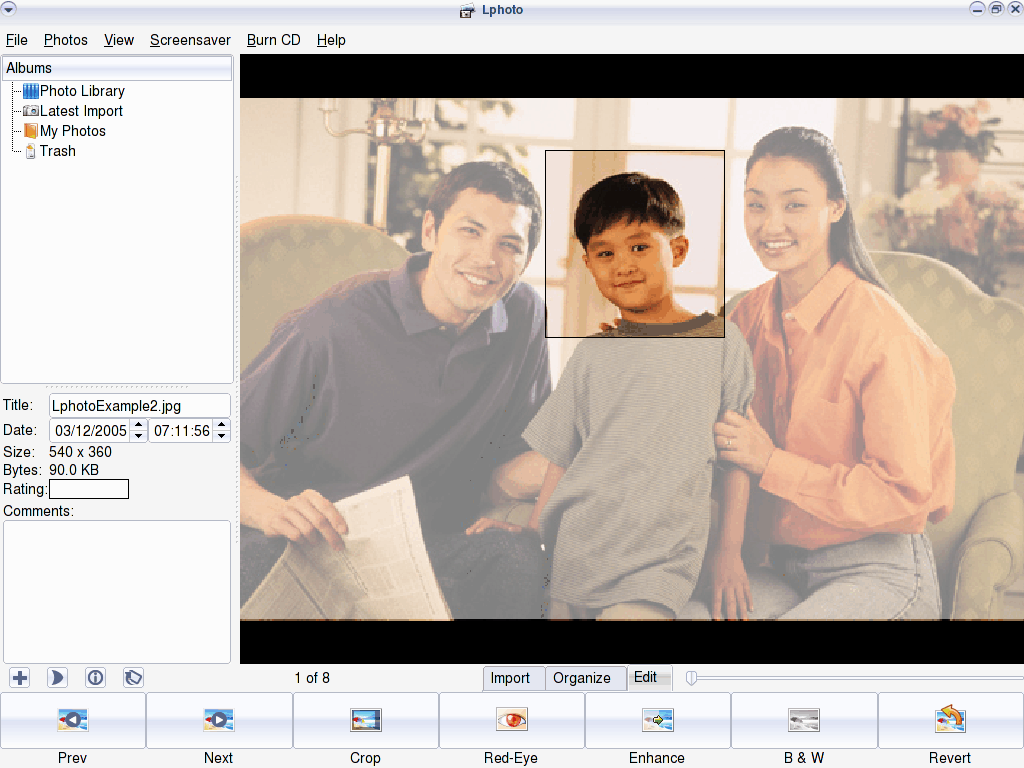 Selecting a rectangle to edit is as easy as clicking and dragging over the picture. A clear border designates the affected area of operations.
Other screenshots
Check out more Linspire Five-O screenshots on the following pages: