Linspire Application Screenshots
These screenshots were taken from the Linspire specific applications LPhoto, LSongs and NVU, all part of Linspire Five-O, click here to return to the review.
LSongs: Track Options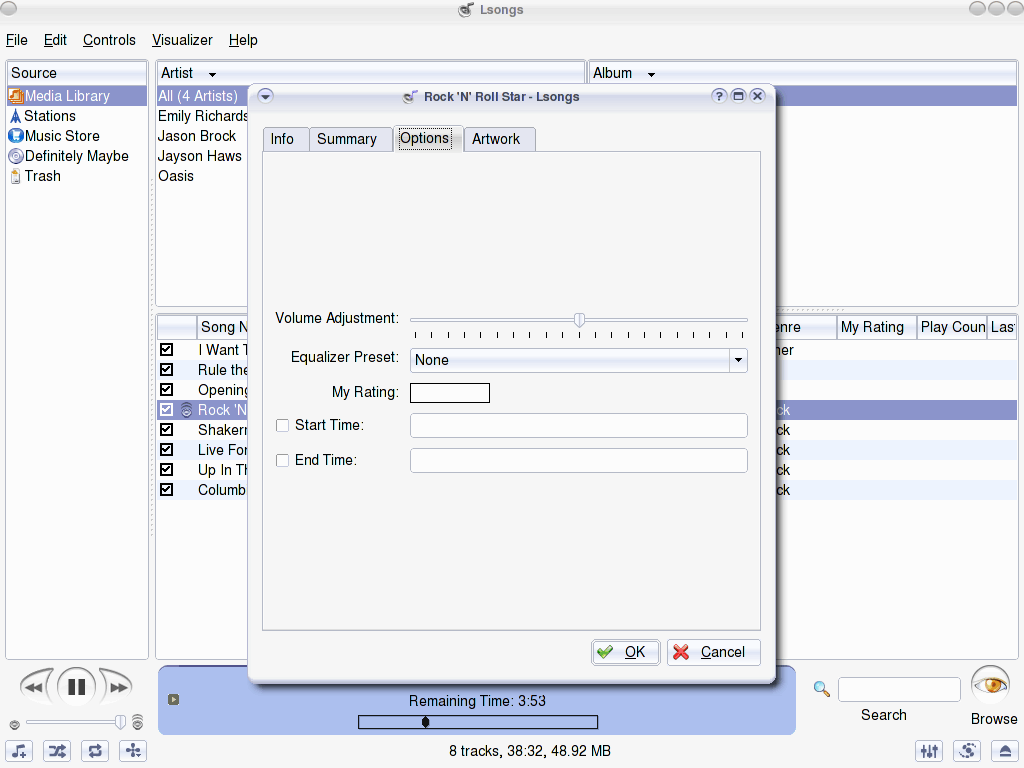 The track options let you set some advanced settings on a per-song basis. Oddly enough these controls are centered vertically in the window.
Other screenshots
Check out more Linspire Five-O screenshots on the following pages: